Dalotel DM-165 – built according to original documents of Hanno Prettner from the 80`s –

Update



Inspired of the building and flying of our Classicpattern kit Komet our Austrian friend Alfred Trettenbein starting building Hanno Prettner`s old TOC 112″ construction Dalotel DM-165. Almost 40 years ago he build together with Hanno his own Dalotel later was sold to a Vienna R/C plane collector.
He owns until today the original documents and templates, so it was very easy for him to build one again. In the 80`s he flow 2xWebra gear drives, today he fly a Hacker F3A pattern motor with a 10S Lipo Battery.
The flying weight is almost the same as the old version.
The Circus Circus decals he purchased from us.
Specifications:
Wingspan: 2,85 Meter / 112″
Length: 2,33 Meter / 92″
Flying weight: 6,9 kg /15,2 lbs
Battery: 10S 5000 mHa Lipo
Motor: Hacker
If you have any questions about this plane feel free to contact us. editor@classicpattern.com
Here is the plane: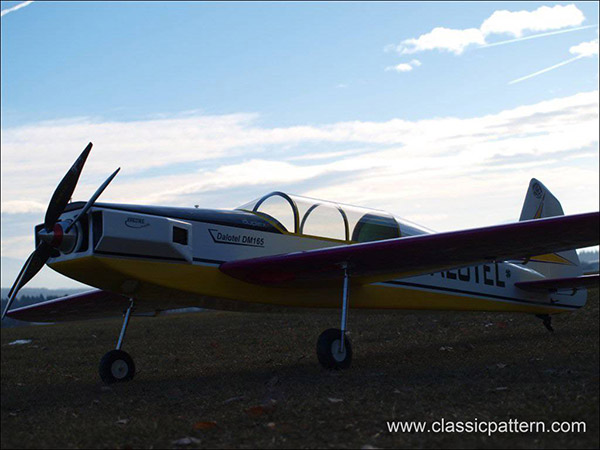 Das Circus Circus Dekoset gibt es in unserem Shop: www.skyaviations.com